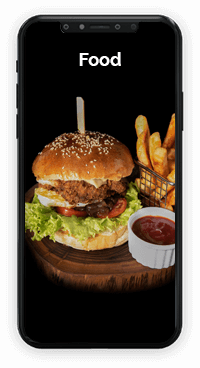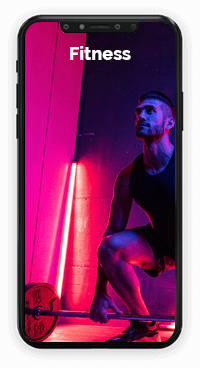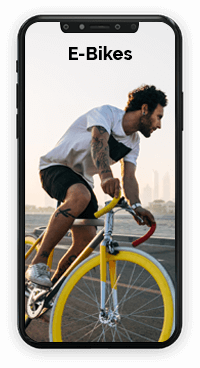 Custom Software Development Company
Delivering Perfection Towards Success
Read More
Established in 2010, Paras Technologies is a Software Development Company dedicated to Native and Hybrid apps for different platforms (Android & iOS), Web Development with technologies like PHP, Laravel, ReactJS, front-end technologies like AngularJS and back-end technologies like Node.Js, UI/UX Design, E-commerce Solutions, and Internet Marketing. We feel pride of successfully serving clients in the USA, UK, Australia, Europe and other parts of the world.
Our development and design team stands ready for endless ideas and creative assistance. Whether you need a simple website or a highly advanced web/cloud, desktop or mobile application that computes engineering scientific or calculations in an easy to use interface, we are always ready to assist you with proper suggestion. We specialize at delivering high quality products and applications for various platforms.
Our

Services

Offering a well-integrated full-scale technological environment to empower your business with cutting-edge software.
Our Custom Software Development Services
Developing a software particularly according to the needs of a client is known as custom software development. At Paras Technologies, our skillful and enthusiastic software developers work with dedication for web services & solutions and other business requirements. Our custom software development team can transform your business dreams into reality. The team of experts follows the goal-oriented culture and work on personalized software solutions. We deliver with Perfection!
Personalized web solutions

Tailor made application development services

Work security and protection

Exceptional flexibility

Unlimited maintenance & support
We have a range of affordable packages for business, ecommerce, mobile applications, web development and web designing. We are also working on internet marketing to rank your website. Click on our packages for the complete detail.
Why Hire Us
We're experts in android and iOS app development. We've developed and designed numerous mobile apps in diverse niches like fitness, dating, self-improvement, pets, beauty, technology, and more. Also, we've been working on website development using different technologies like php, .net, Angular JS, etc. We listen and understand our customers demand and implement methodologies accordingly to help their brands gain excellence. Our developers are always at your service to assist you with the years of experience.
10+ Years of Trust
Affordable Solutions
6 Months Free Technical Support
Testimonials
I've been working with Harish for a few years now over many projects. He is reliable, really hard working, and is always there for me. His costs are very fair and quality of work is outstanding. I highly recommend him for any job, especially mobile development for IOS and Android.
Erik J. McCauley - President EJM DIGITAL LLC.
Very good team to work with. Will work with in the future. Great to work with, will work again.
Cameron Sparks - Director in Fantasy Football Life
Very professional, honest and serious. I will continue to work with him definitely.
Kippy - The Pet Finder-CEO of company Mohamed Deramchi-CEO of company
The team here is amazing. They work with you understand your requirements and go above and beyond the project scope to insure that your project is completed on time and is done with great care. If you don't hire them your crazy best on Odesk hands down. If I could give more stars then five I would. There team is very intelligent and the fact that they speak very well English is more than a plus. They are on the leading edge of technology and provide stellar customer service. Again I believe they are the best on Odesk.
Topher hall
At first we were weary of outsourcing our project from Canada but as work progressed, the project started to fall in place and we were extremely glad that we had endeavoured into this. And especially so because of the awesome team that Harish has! I have had no issues with communication and setting up calls and exchanging information. Great work guys! I will definitely get back to you for my forthcoming projects. Thank you very much!
Chris Cambell
Harish was an excellent freelancer and great to work with. He was very dedicated to the work and went out of his way to deliver a great quality product.
Flipdapp.co
Davinder and his team are incredible. This is the third job I have done with them. They are always on budget and on time. Excellent communication and lightning fast. Great work as always with Davinder!!!!
Kenneth Calderon
Paras tchnologies did an excellent job on the iOS development and delivered what we needed. Team has strong skills in iOS and was very committed to working on the project and making sure that everything was working perfectly.
Melisa
Good job, excellent communication on non-easy-problem to iterate to solution. I appreciate Harish's communication, his expertise and ability to stick to it. Hope to collaborate again.
Denisa
Harish is FANTASTIC!! Extremely responsive, dedicated, excellent communicator, keeps trying and trying to make sure everything is perfect!! Extremely satisfied we gave him a HUGE bonus and will hire him again!!! He really works hard to make sure the customer is 100% happy! And responds very quickly. Excellent freelancer!!!
Hilary Rich
Harish did a great job of helping me with my Android app as well as support in other projects. He also responds quickly to messages and is always available for work. He even worked on weekend for my project, which is very helpful. I will be hiring Harish for future work very soon.
Matt Visk
my experience with Harish has been exemplary and I will continue to use him in the future and on every one of my development projects. His attention to detail and problem solving abilities has been refreshing.
Arunava Dastidar
Your
Success

that's our Business
Contact us to move your business forward at scale and speed.
Request a Quote