Outsource iPhone iOs App Development
Whether you are looking for iPhone app development services, or want an application that would work well across all Apple devices, our iOS app developers will help you every step of the way, from solution, design to delivery, and ongoing technical support.
We have substantial experience in developing iOS applications for corporate business, marketing, advertising, technology, travel, entertainment, utility, gaming, IT and telecom, healthcare, eCommerce, and many other categories. Our iOS App development team provides a complete and integrated process for developing iOS apps for iPhone, iPad, and iPod. We have a systematic and organized approach towards clients which helps us to understand their needs. As a leading iOS application development company, we use the latest version of iOS and other development tools to build highly innovative, uniquely designed, and technically polished apps.
We have a team of iOS app developers with extensive expertise with all the languages, tools, and frameworks needed to build a reliable and beautiful app powered by the latest tech.
Our ioS App Development Services Include
01.
Customized iOs App Development
We help our clients with customized iPhone and iPad applications. We choose the right technology stack to make the iOS app development process quicker and more cost-efficient.
02.
Native iOS Application Development
We can build a native iOS app in Objective-C or Swift. The benefit of a native app is that it is faster and more responsive then hybrid apps and easily access the latest iOS features.
03.
iOS App Development Framework
We create popular cross-platform frameworks to support development for majorly Android and iOS applications. Going cross-platform is the better option as it saves you time and money.
04.
Cross-Platform iOS App Development
In cross-platform app development we build your codebase once, and then run the app on any platform. The development is faster and cheaper and the rise of cross-platform mobile app frameworks has to do everything with that.
05.
iOS Mobile App System Integration
Our iOS app integration solutions bring in comprehensiveness and helps you utilize the complete infrastructure behind your applications. These integrations help with better use-interface.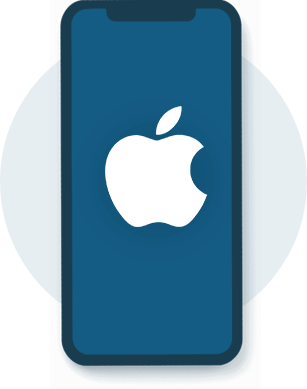 Why Hire Us?
Specialized iOS App Developers with 10+ years of experience
We follow the process that minimizes risk, maximizes velocity, and promotes transparency
Front-end team: Quality Analysts and Testers
Our app development services include UI/UX, testing, and technical assistance
Google Play store Submission, app listing, optimization, logo, and more
Free 1 month technical support and maintenance by our experts
Discuss Your Project